Ričards Dāvis Špacs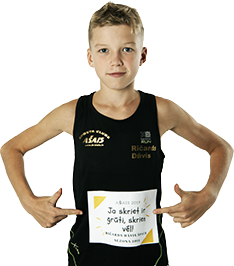 Ričards is a member of Ašais since autumn of 2017. His birthday is on 5th of September. Born in 2006. He's also considered to be the brother of Kārlis Dieviņš because of the similarities they share ;D
His greatest achievements to date - qualification for Latvian U14 championship indoors. 2nd place in selection race for participation in Poland as an athlete of TEAM Latvia. Also taken a part in the biggest competition in Northern Europe.
Ričards' moto is "Ja skriet grūti, skrien vēl!" Meaning - If it's hard to run, run more!
Roberts Cercins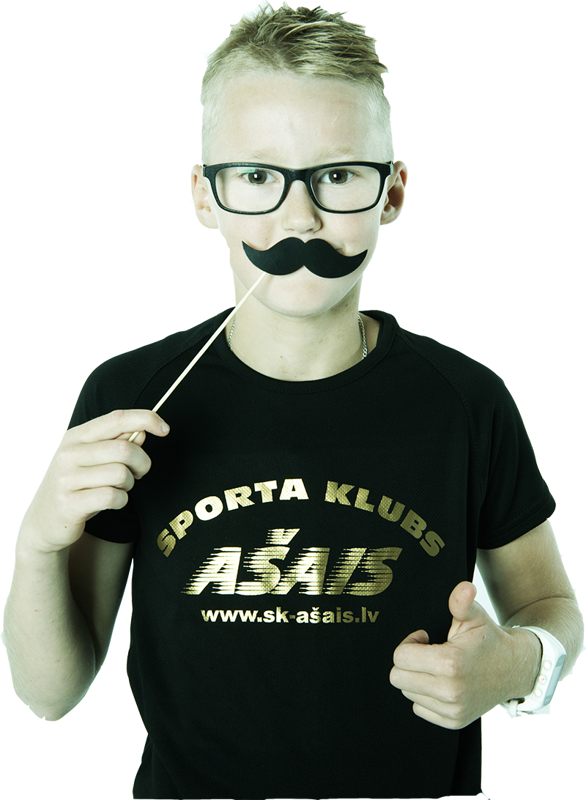 Roberts Aleksis Glazers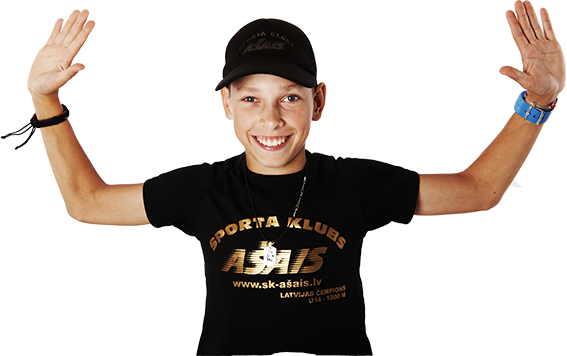 Roberts has been an Ašais runner for a while now. His B-DAY is on 26th November and he's been walking the face of earth since 2004. He's famous for having the most amazing smile of all SC Ašais members :) He's also one of the most expirienced member, despite his age.
Roberts' greatest achievements to date - Champions title in Latvian U14 1000m distance, both indoors and outdoors!

His moto is "Skrienu, kur un kad gribu!", translating to - I run wherever and whenever I want!
Renāte Beļājeva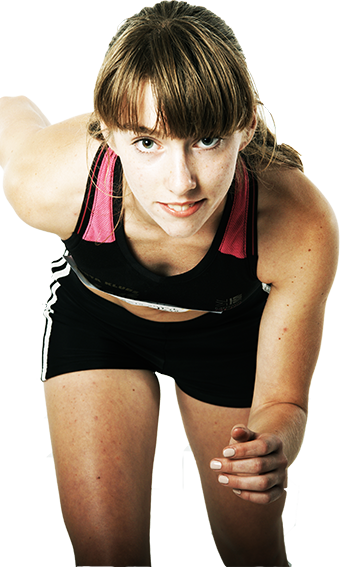 For Renāte season of 2018./2019 will be her 3rd, season, proudly representing SC Ašais. She also has been walking the face of earth since 2004, but her big day is on February 17th. At the moment she is the strongest girl in our team!
It's the beginning for her as an U16 runner. Cempetition will be fierce. There is a plan! What will come out of it? ONly the Lord kmows that.
Her moto is "Skriešana - Tas ir man!", translating to - Running - That's for me!
Kārlis Dieviņš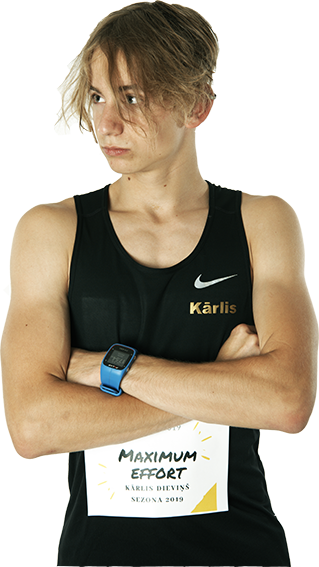 A.K.A Dieveens, is running in races, proudly wearing his club BLACK & GOLD competition uniform for the 3rd season. He is born in 2002 and his big day in on March 20th. Kārlis is interested in physics and biology, so it's no suprise that he often talks about those very subjects :D Oh, I almost forgot to mention that Dieveens is responsible for the English version of our webpage. I am the MANAGER of English version of the website! ;D

This season he is starting in U18 age group, and it won't be easy. Kārlis will need to give his maximum from every cell in his body and rely on the Universe for great goals, especially after the unfortunate 4 month break from athletics.

Dieveens' moto is "Maximum effort!"

Artis Rožkalns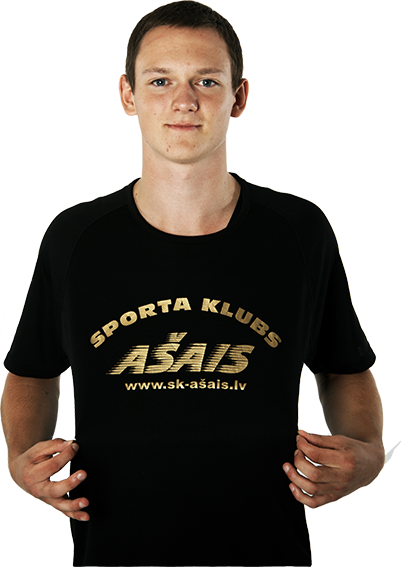 Artis, also known as "Rozīc", is born in 2000. His celebratory day is on 28th of March. Running in SC Ašais shoes also for the 3rd season.

First SUB'2 800m runner is the history of SC Ašais. With 1,56 in 800m, Artis has opened a new chapter for our club. It's his greatest accomplishment yet, as is his silver medal in Latvian junior championship in 800m! Currently Artis is the strongest athlete in our club.

Rozīc' moto is "Skriešana - mana cerība, mans sapnis!", meaning - Running - my hope, my dream!

Rihards Serģis
Rihards is the oldest athlete in our club, born in 1999, he celebrates his birtday every year on July 20th.

Rihards is best in the longer races - 3k and longer. Thus his greatest feats are -

1)Latvian junior champion 5000m (2017); 2) Latvian junior vice-champion in 10k run (2017); 3)Latvian U18 championship bronze medalist in 3000m (2015); 4)Victory in Russian race, age group 16-17 y.o.(2017)
Rihards' moto is "Skriešana? Tā ir pasaka!", meaning - Running? It's a dream!