Ašais runners have returned to stadium races!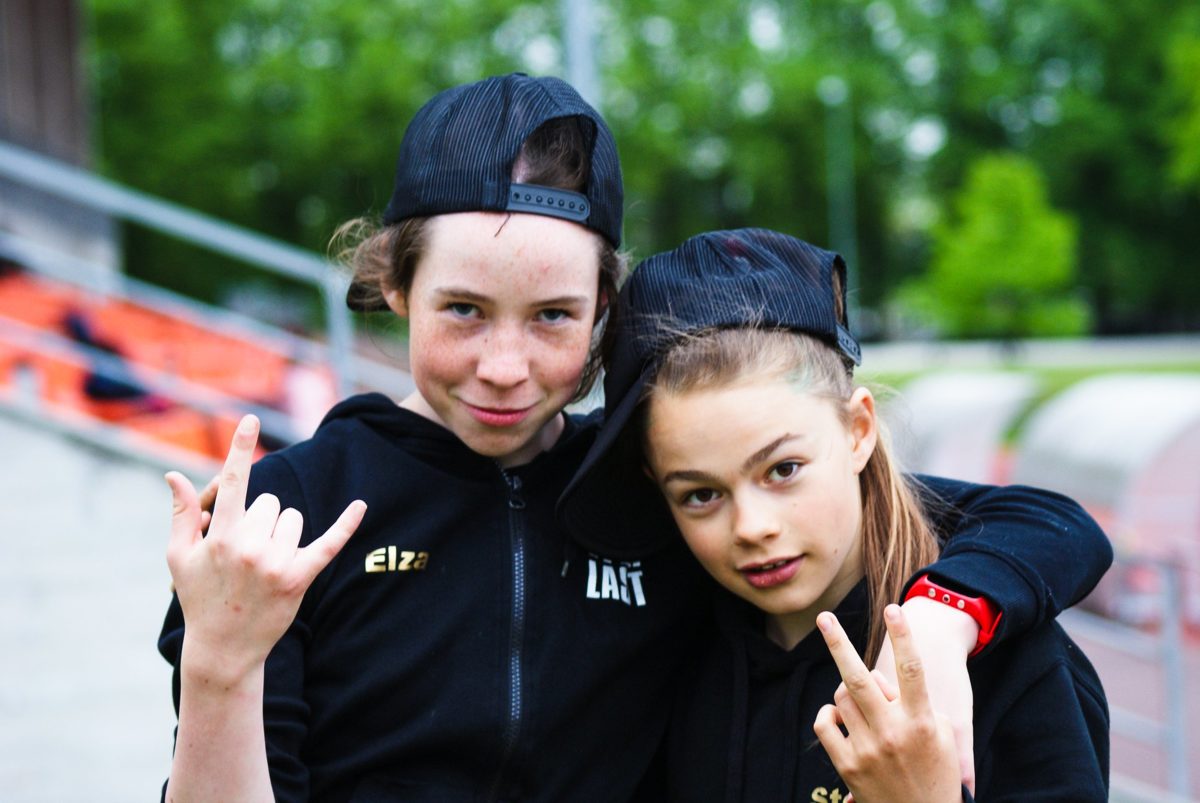 It has finally happened! After three crazy months, when life became a lot weirder, Ašais athletes have finally returned to normal racing! Unfortunately not in Latvia. But knowing our love for Estonia, we had no resistance on restarting racing there. In the city of Tartu occured local range competition in athletics, II part in a series of races, in which both 400m and 800m distances were included. Seasons' first race turned out to be rather cautious. It is clear that the non-racing period and the fact that this was the first outdoor race since the summer of 2019, has left a considerable impression on our runners. The most successful race was for Roberts Glazers, who had only 0,6 seconds to his overall PB 800m - 2:07,01 and 2nd place in the youth group. Their second 800m race experienced two youngest Ašais runners - Stella Paltiņa and Roberts Cercins.
Roberts Glazers excellently runs his first 1/2 marathon!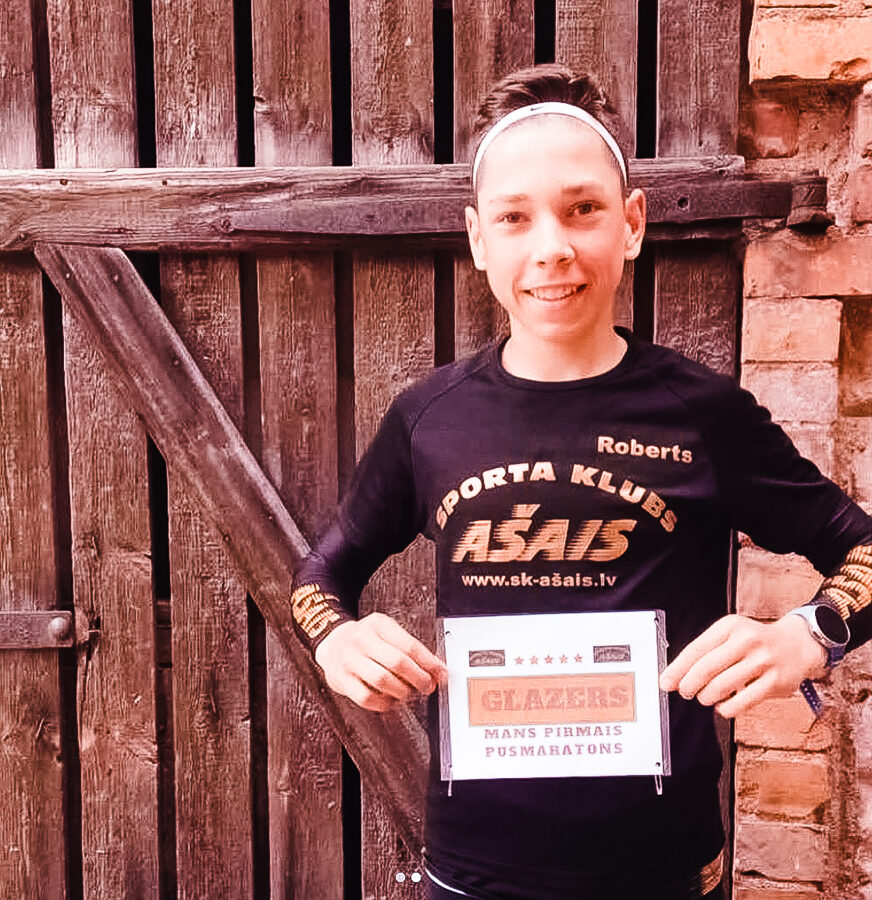 Coach told Roberts "NO!" Roberts replied - I want to! Coach one again denied, however his heart wasn't truly happy with the descision, because coach saw, that Roberts eyes were screaming "I want to run!". Today @robertsglazers ran his first half marathon! In Cesis running enthusiast organized SUPER DUPER 1/2 marathon Roberts ran seriously fast - 1:33,22! Furthermore, completing first 7 km together with @melnaisgulbis Kaspars. That was the deal! Someone had pressed that launch buttpn, because the average speed in the 17th km was 3:45! We are truly happy about Roberts excellent debut in this distance. Both "foreign" Ašais runners - Kaspars Lapsa and Lana Lindermane - too completed 1/2 marathon. Both got a new PB, and those who have been to Cesis, know what kind of terrain is expected :) !!!
Ašais Rihards Serģis accepted in Illinois University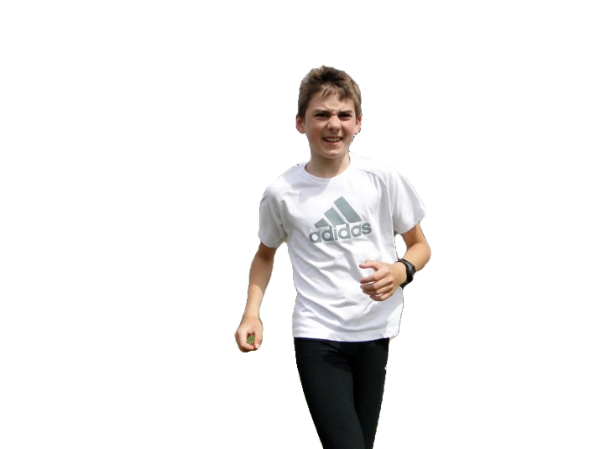 With true happiness we can announce that our oldest Ašais runner has been accepted in the university of Illinois, in Chicago. Rihards has been accepted in the graphic design study program, continuing to awaken his graphic and artistic talent, which he started in his two year studying time in Colby college. SC Ašais is proud of Rihards and wishes the best of luck in his journey.
Artis Rožkalns is 3rd in the Cīrulīšu track virtual race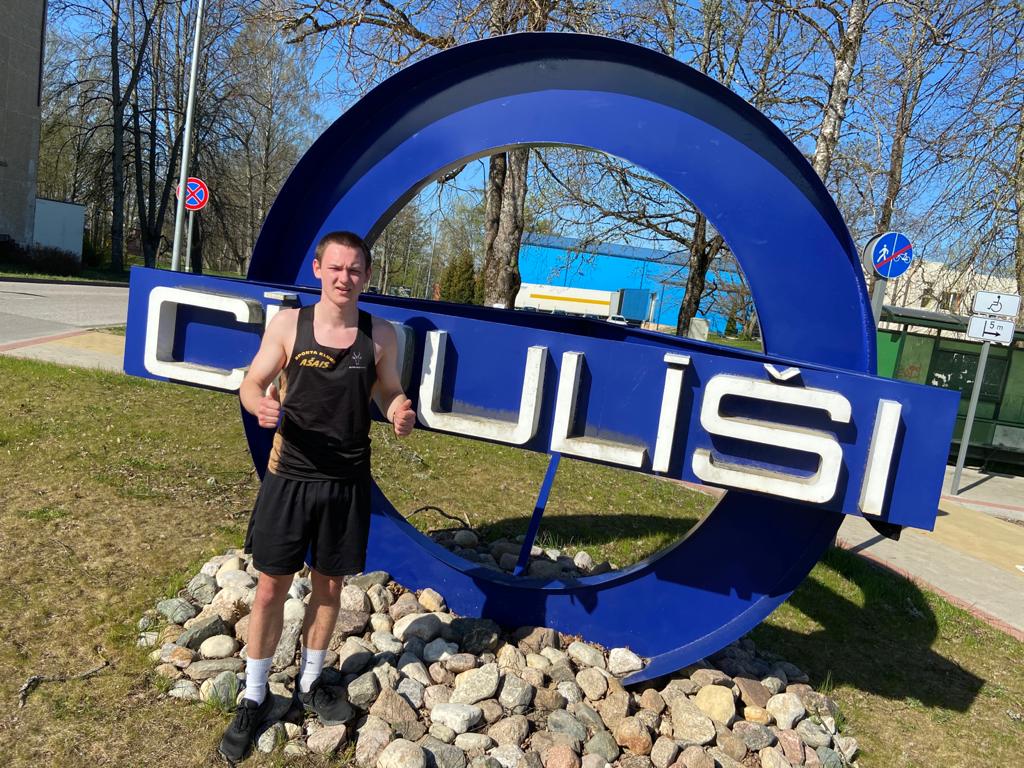 Virtual. It seem that the word is rather popular word amongst sports enthusiasts this spring. Ašais runners have already participated in four virtual races, however Artis Rožkalns responded to a local organized virtual challange with a respectable terrain. Locals - Cesis local running and walker enthusiasts "Skrien un nūjo", more specifically - Andžejs Stepančuks. All participants must race the same Cīrulīšu track. If we thought, that not much excitement and fun we won't get out of the 9,2km race, the we were mistaken, because after the first powerful 37 minute application, it was clear, that we have to try this madness. On the morning of May 6th, Artis Rožkalns blazed through the course in 36,13 minutes, thus setting the 3rd fastest time, losing only to two hardened and expirienced men - longrunners! Much joy, because Artis is a middle distance runner, and this kind of a run is a different type of a physiological challenge! Spring is blooming!
And finally - Another virtual raced finished!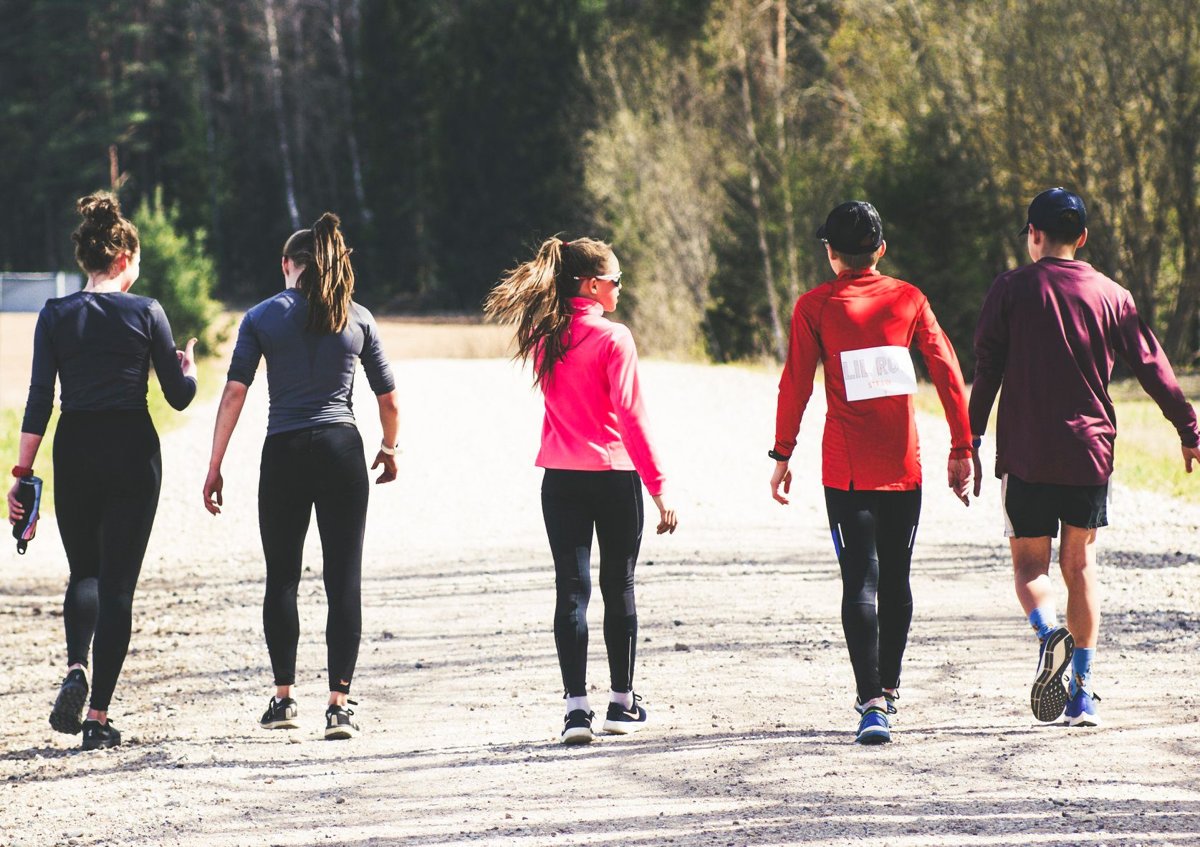 May has arrived rather different for known reasons... Usually, by this time we would have been exploring the Alps. This spring for the humanity is quite weird, but that is no reason to be sad about the inevitable. Ašais runners celebrated the workers holiday with an athletic event. Another virtual race is behind us. VDOT Challange organized the third virtual race and this had been the largest race yet, having 447 participants from 12 different countries! Like always, Roberts Glazers had performed brilliantly, who is 27th overall, bet in his age group (13 - 18 year olds) another pedestal - 3rd place! Also another unofficial record in the one mile race, finishing the distance under 5 minutes - 4:58 (VDOT 59,85)! At the time of writing(monday morning), these are the unofficial results.

Virtual reality continues. Even more racing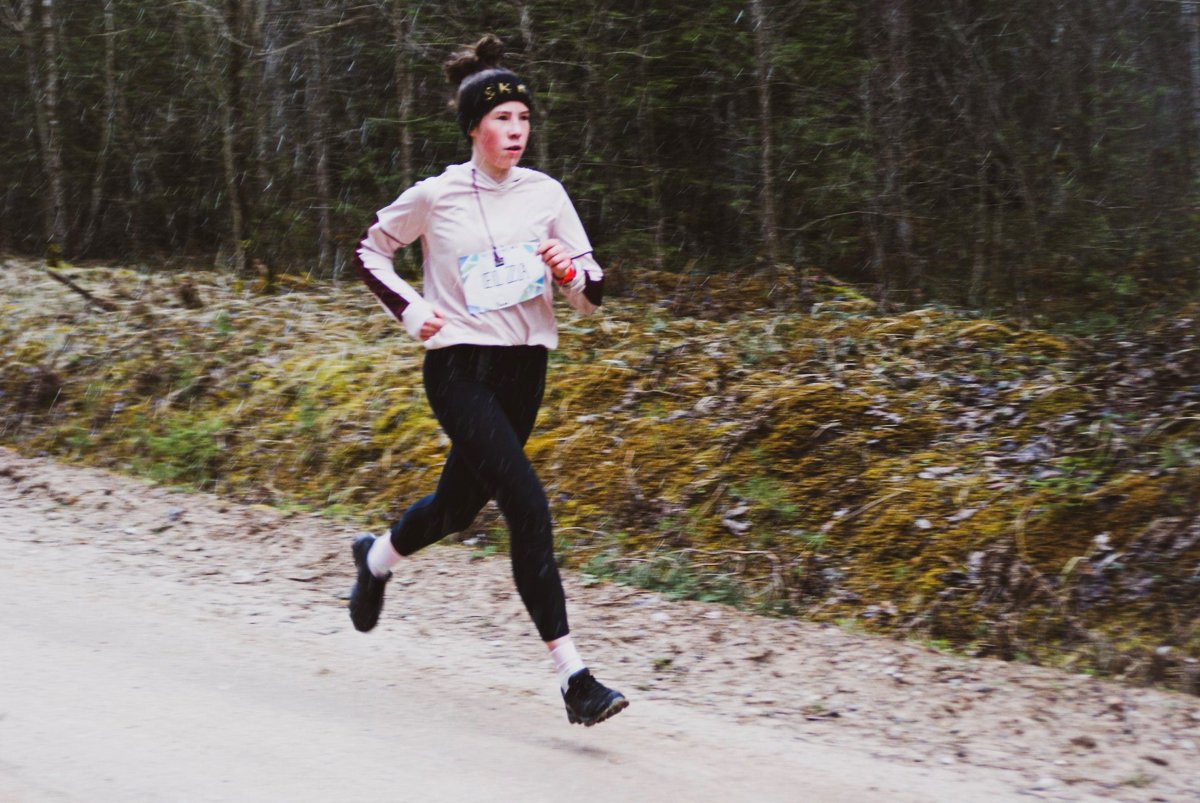 Sadly, the pandemic continues and who even knows when it will end. But that doesn't mean life has also stopped. Hopefully the government will soon let us train together. However, another virtual race is past us. This time Ašais runners chose a different distance, but that didn't diminish the excitement, because VDOT equation lets runners compete with one another in all distances. Once again, roberts Glazers performed excellently, who unofficially set a new PB, finishing a 3k under 10 minutes for the first time! From 301 runner, Roberts 20th overall and 3rd from the 3k runners (24) and 2nd place in the 13-18 age group!

Another virtual race behind us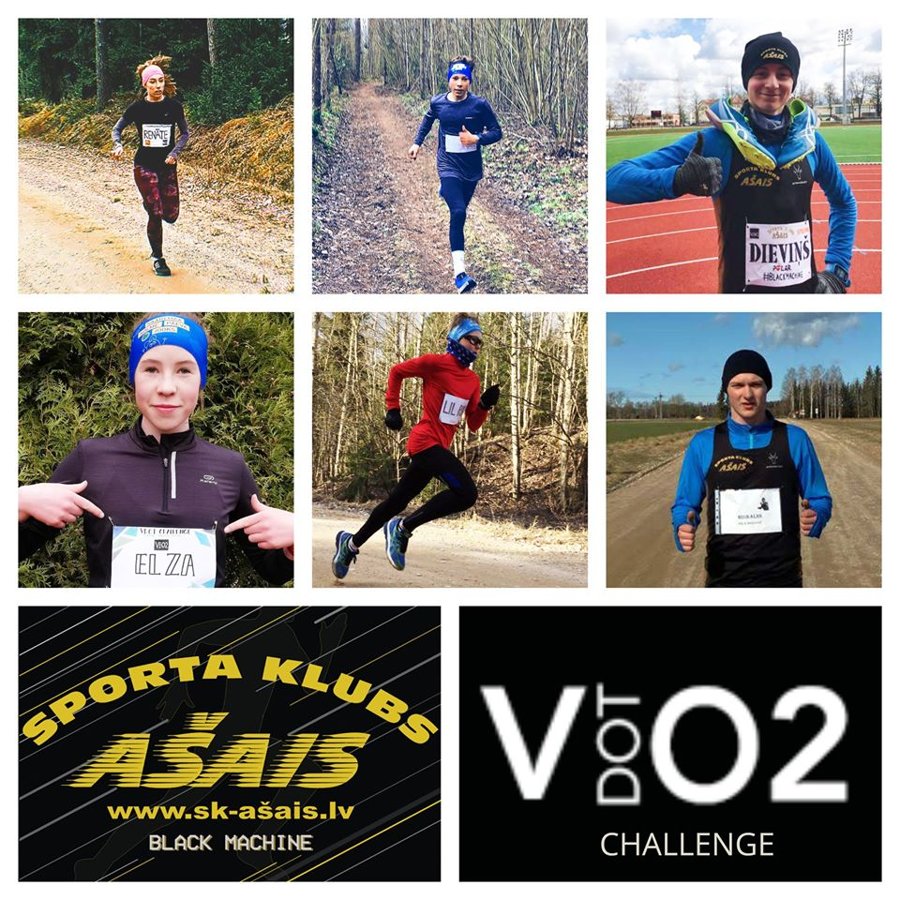 Despite the restrictions caused by spread of COVID19 disease, runners of SC Ašais continue their training and also have completed another virtual race. This time, you could choose from many different distances. Most of Ašais runners made their mitochondria do work in the rather unusual distance of one mile, however the oldest of our runners tried longer distances. Interesting is the fact, that the overall race rating was determined by Jack Daniels' VDOT calculator. It mean that the given result in the specific distance is comparable to other competitors' result in any other distance. In this challenge 355 people participated from many different countries. Excellently did Roberts Glazers in his second spring virtual race, who in the overall rating was 17th (VDOT 58,10), but from all one mile runners he was 5th, and in his age group (13-17 years) he got 2nd place! In the 27th place was Rihards Serģis (VDOT 55,84), who did his 10k run in the USA. Rihard got 4th place in the 19-24 age group. Artis Rožkalns in 50th place (VDOT 52,92), however 6th in age group of 19-24 years and 4th in the 15-18 year age group and 75th overall.
Ašais athletes compete in their first spring race!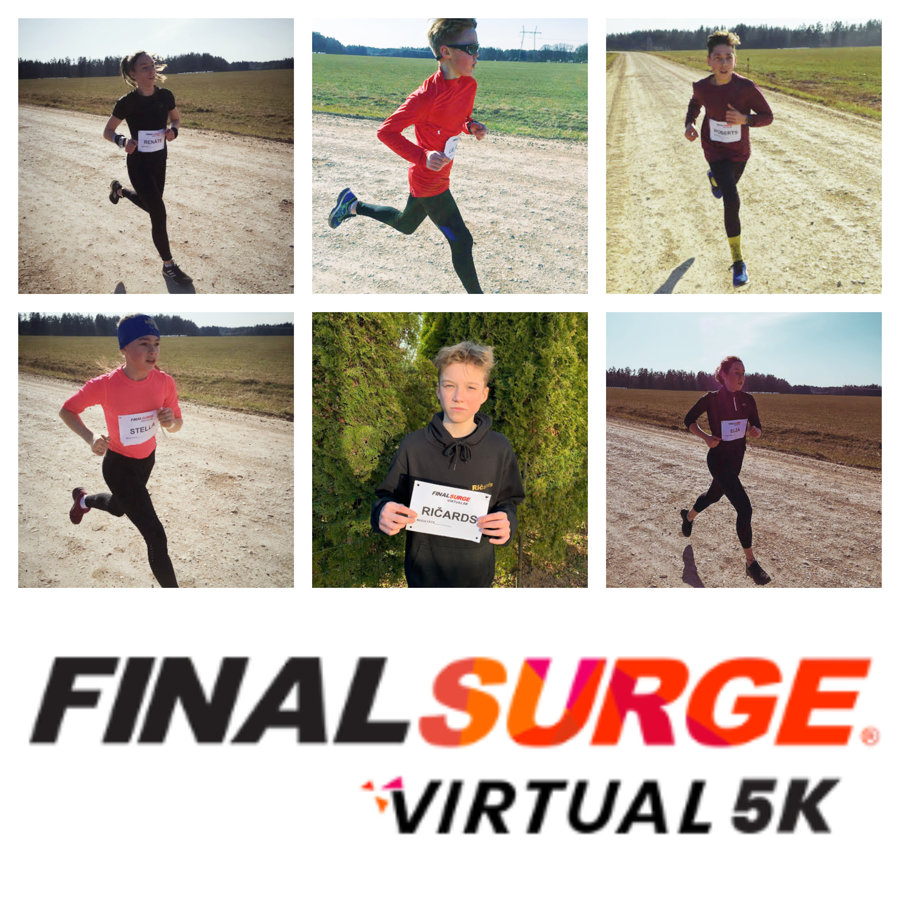 Yes, you read that right! World has come to a ahult, but not us. Public events have been canceled/rescheduled, but despite this fact, Ašais athletes have run their first spring race. And also another new experince with this - the first virtual race in the history of SC Ašais. From the 23rd to 29th March occured a virtual 5k race. The principle of FinalSurge Virtual 5k is quite simle - you register for the race online, then you have to run 5k IRL recording your run data on your smart device and then you synchronize the data to the FinalSurge platform. The event has been quite the spectacle in which 947 runners participated from many different countries all over the globe. And we are happy to report, that there weren't the ulra long races, so we could really step up the pace.