Review and statistics of the C-19 season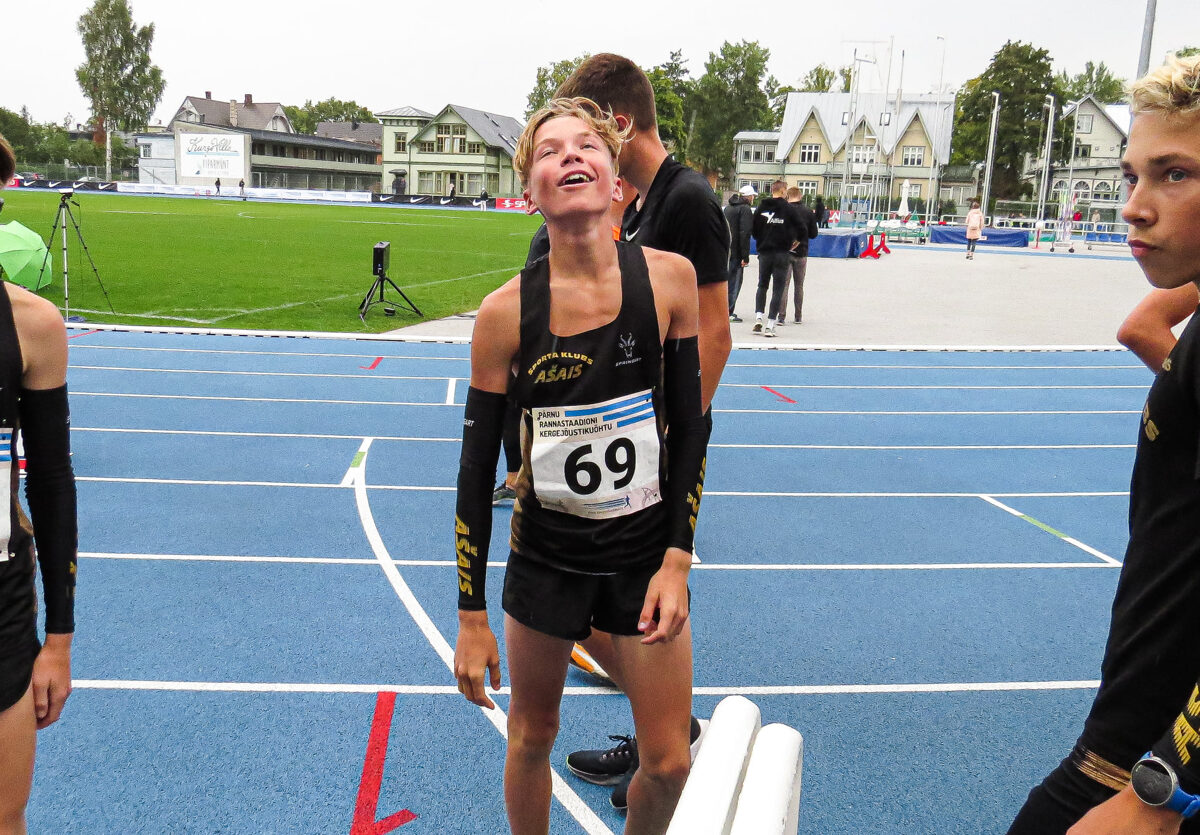 Despite the worldwide pandemic, summer season of 2020 has turned out to be a dense one. Light euphoria because expectation for the season were exceeded. This year, almost all Ašais athletes were in the younger year of their respective age groups, which often times is a disadvantage, but not for our athletes, because of the hard work during quarantine. This summer, athletes of Ašais won gold and bronze in Latvian championships, in addition a bronze medal in Baltic Championship for U16 too! Small note - in each age group to U18, there are two athletes. The statistics are as follow:
Summer season 2020 closed off with 5 pedestals and 4 PB's in Pärnu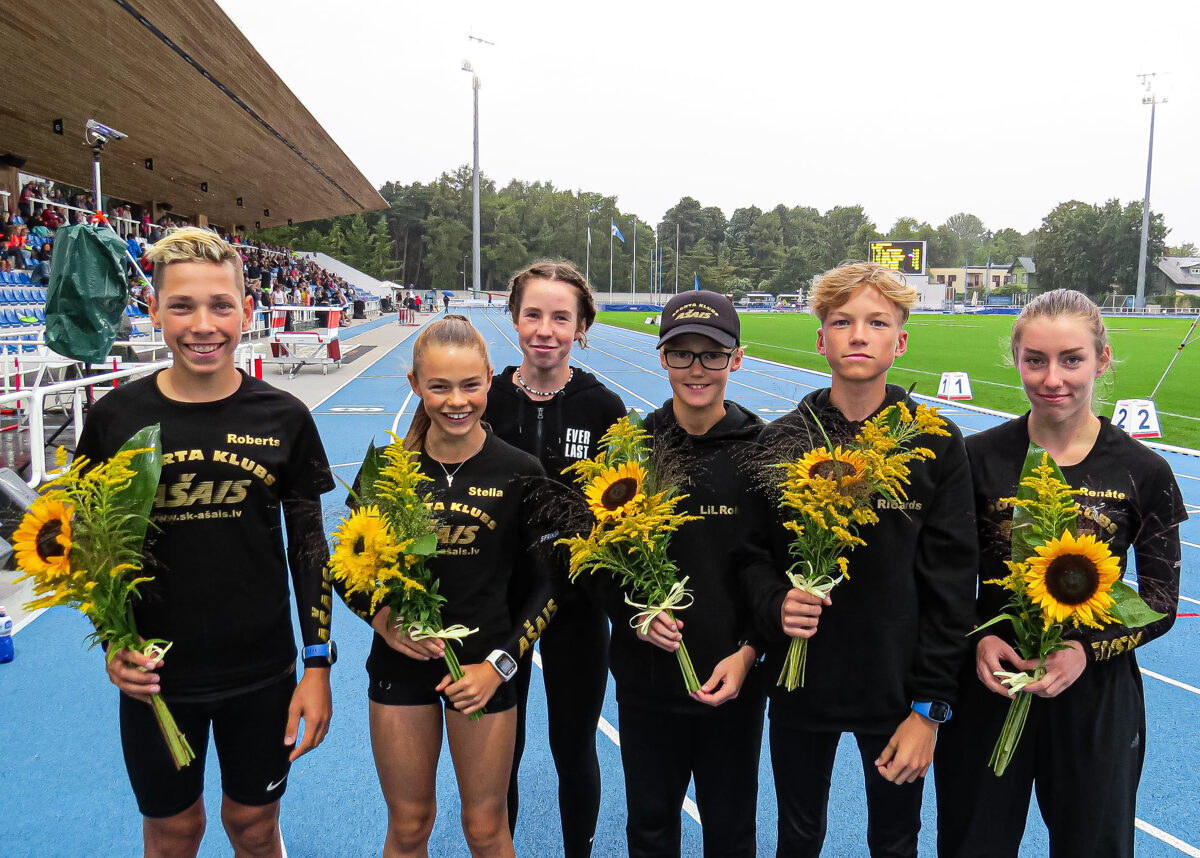 It is clear that this has been the all time latest season in athletics in the history of SC Ašais. Not the longest, but the latest. Never before had we finished the summer season in August 22nd, but if we can finish a season in this manner, then we can finish it even in January! Journey to Pärnu was because of the last part of a race series hosted by the Estonian Athletics federation in the excellent stadium of this city! And look how it turned out - Ašais runners went home with 5 pedestals and 4 PB's! All as one started in 800m. The fastest of Ašais runners in this distance was Roberts Glazers, who got silver medal in the U18 age group with a fresh new PB of 2:04,46! Stella Paltiņa with a super PB of 2:29,25 and a silver medal in the U14 age group!
Ašais runners set fire to Tartu stadium with hot new PB's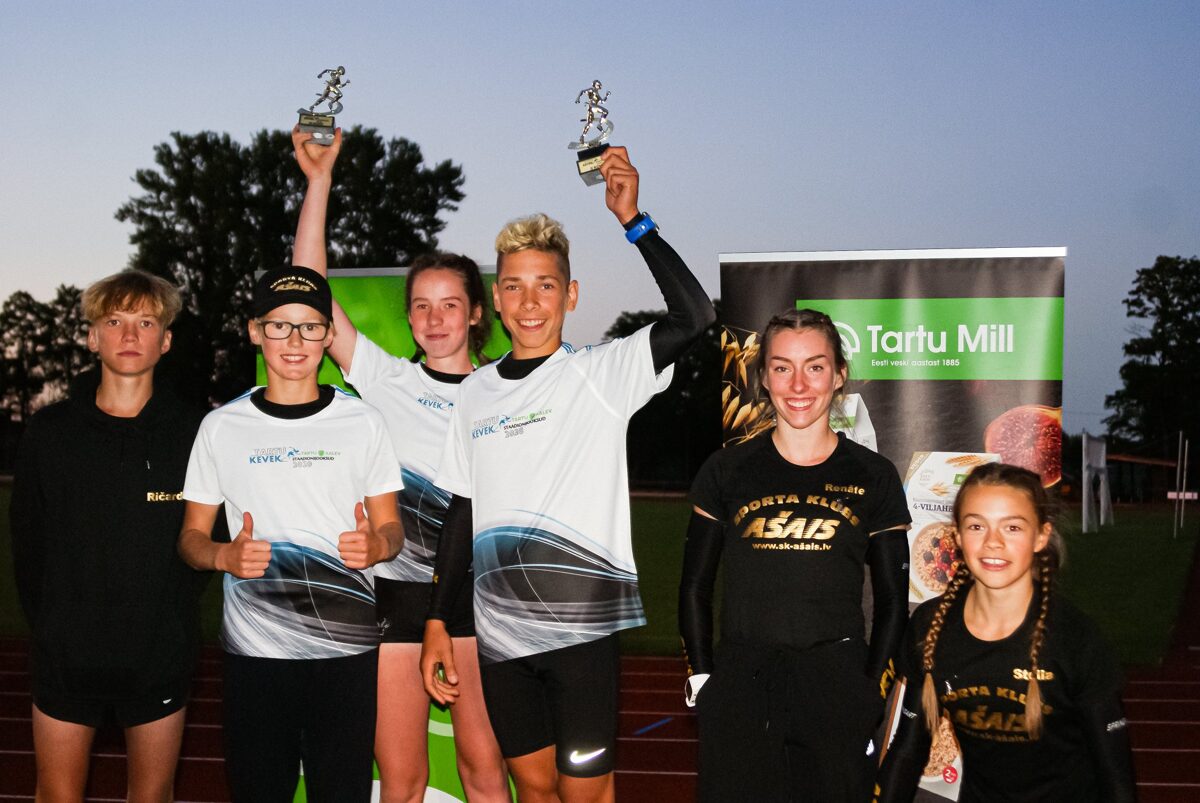 There is bright side for everything, even the monster with the name of Covid19, but if it wasn't for Covid19, then SC Ašais wouldn't have started participating in Tartu sports club's race series! It was worth it! In the last race of the series, Ašais athletes manage to run like the Flash. Firstly, track was litu up by Roberts Glazers in the 1500m race, leaving his toughest opponent in the dust and hopeless - Kronberg from Tartu. Roberts 3rd overall, unquestionably the fastest amongst the youth and 2nd fastest in the U18 Latvian ratings this summer - 4:15,55!
SC Ašais start the season of Stirnu Buks with 4 medals and the fastest team title!
Unusual to talk about the start of Stirnu Buks season in August, when usually the seasons final adventures occur, but this is an unusual year.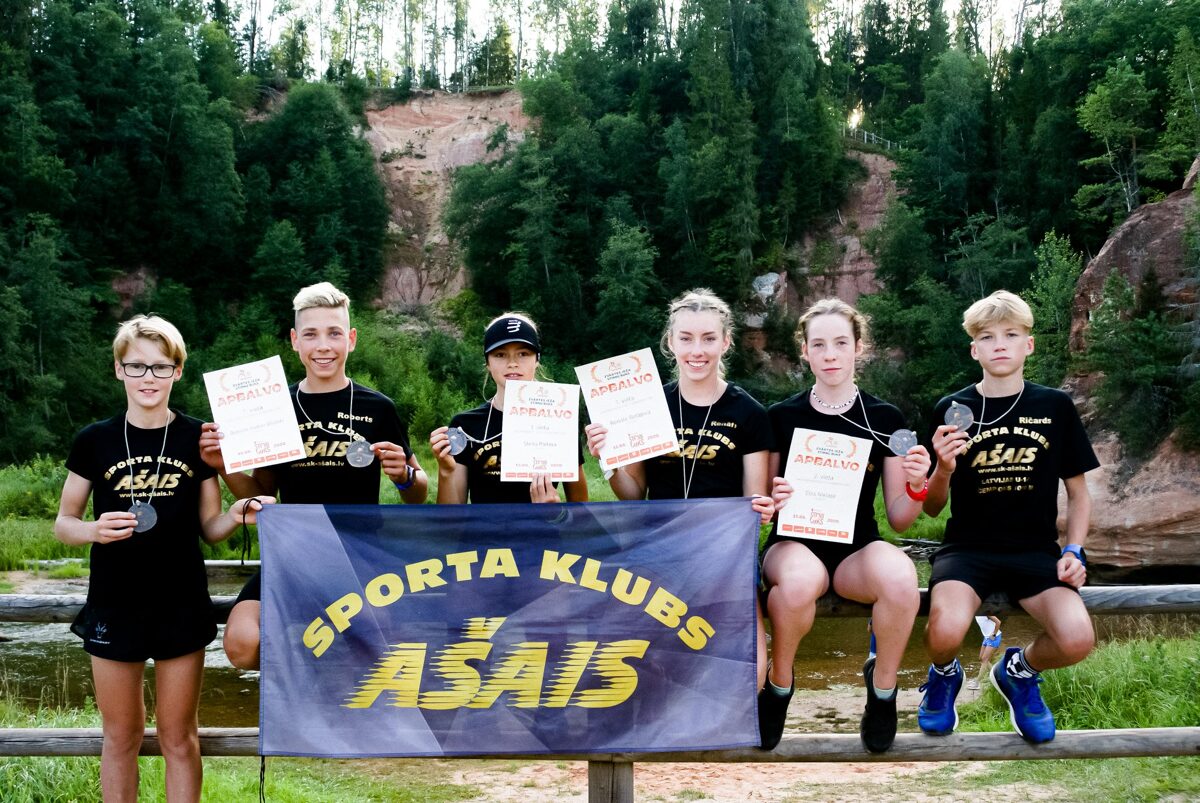 Trail runners had also been put to rest by the relentless C19, however trail running in Stirnu Buks has finally returned. And this time to one of our favorite outdoor spots! Ašais runners have jumped from stadium to trailrunning further proving why athletics is the queen of sports. Why? Because Stirnu Buks has started with excellent results! SC Ašais got the title of the fastest team, and 4 of our 6 athletes also took a spot on the pedestal. Victory for Stella Paltiņa (U14) and Renāte Beļājeva (U18), silver for Roberts Glazers (U18) and Elza Niklase (U16)! Furthermore all three Ašais girls are TOP 5 overall among girls - Stella 2nd, Elza 4th and Renāte 5th! Even more so, Stella was only 17 seconds from the overall winner among girls - Estere Volfa! Roberts, however concludes the TOP 3 boys overall, being just behind U20 Niks Zauls and his own age groups Ralfs Rogs, with whom Roberts has tough competition also in stadiums. Roberts relentless chase after vocyory is proven by the results of boys TOP 3 - Roberts was only 6 seconds from 2nd place and a few more from the 1st place... Ričards Špacs got got 6th place in U16 and Roberts Cercins 9th. Photos - here! Results - here!

Adventure-packed day!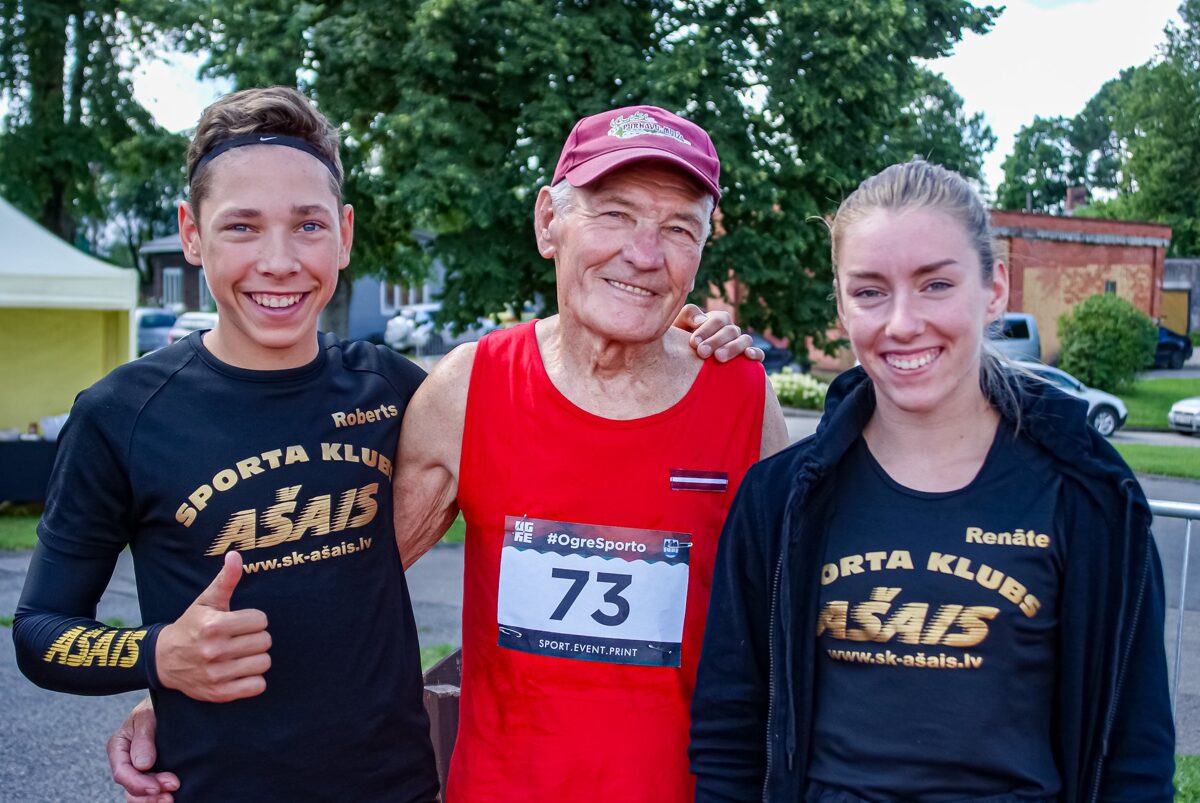 First half of the day, U18 runners Roberts Glazers and Renāte Beļājeva went to Ogre, to compete in Ogre's regional athletics championship. Both participated in the 800m race. Another race to be proud of - Renāte Beļājeva is the absolute champion amongst women, and Roberts Glazers, with a new PB of 2:04,60, finishes 4th. As a reminder, Roberts and Renāte are in their first year of U18 age group. However, on the other half of the day, youngest Ašais runners set off in an Estonian stadium. The aim was to run new PB's. U14 groups' Stella Paltiņa boldly 1st in the 600m race with a new PB - 1:47,18!
"Foreign" Ašais members set off in Cesis Eco Trail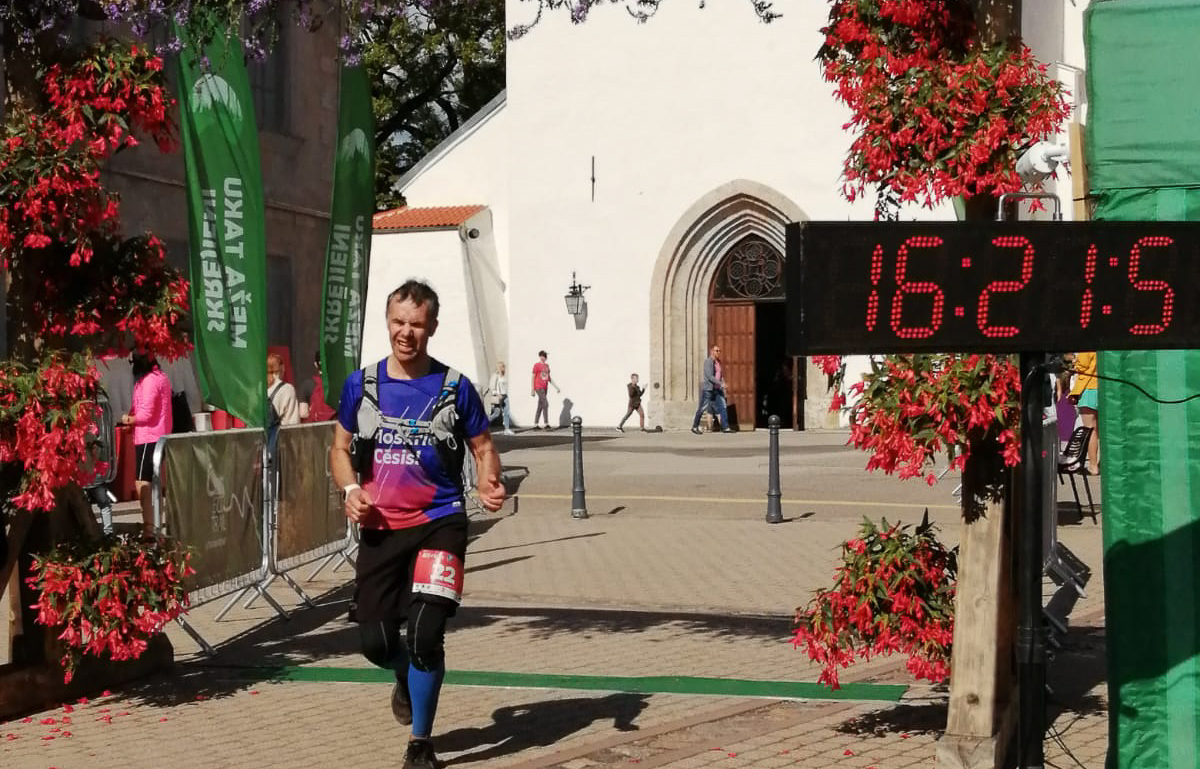 Whilst Ašai runners blaze in stadiums, meanwhile both of our "foreign" members Kaspars Lapsa and Lana Lindermane, each did their distance in the traditional running event - Cesis Eco Trail. At 6 o' clock in the morning, Kaspars Lapsa started his 85km long trail journey, despite his recent feat of running the 107 km long race from Rīga to Valmiera, which could have worried him about his energy reserves, however it didn't and Kaspars finished with a great tempo and doing it in 10 hours and 21 minutes!!! If the previous year he did a distance 5km shorter than this in 11 hours and 3 minutes, then this years' performance is excellent! Kaspars got 20th place amongst all long distance runners. However, Lana Lindermane in the 13km trail run got 2nd place in her age group. Lana has gotten her second pedestal in her last two races. Truly proud of both of them!
Elza Niklase wins bronze in Baltic U16 championship!
Summer for SC Ašais continues to be with packed to the brim with good news! This time, it was the U16 age group Baltic team championship and Elza Niklase was a part of the Latvian nacional team. In the untraditional distance of 2000m, just like in all the other disciplines, on the sstart line lined up two athletes from each Baltic state. In the 2000m run participated 7 girls. Elza, full of confidence, thrust into battle! And Elza defended the honor of SC Ašais and the Latvian team winning bronze medal! That also gave considerable points to the Latvian U16 team, who got 2nd place overall, losing to the Estonian team. Joy and happiness! Summer continues, but it is clear that the summer season of 2020 is an excellent one! Results - here!
Roberts Glazers wins bronze in the U18 championship in 1500m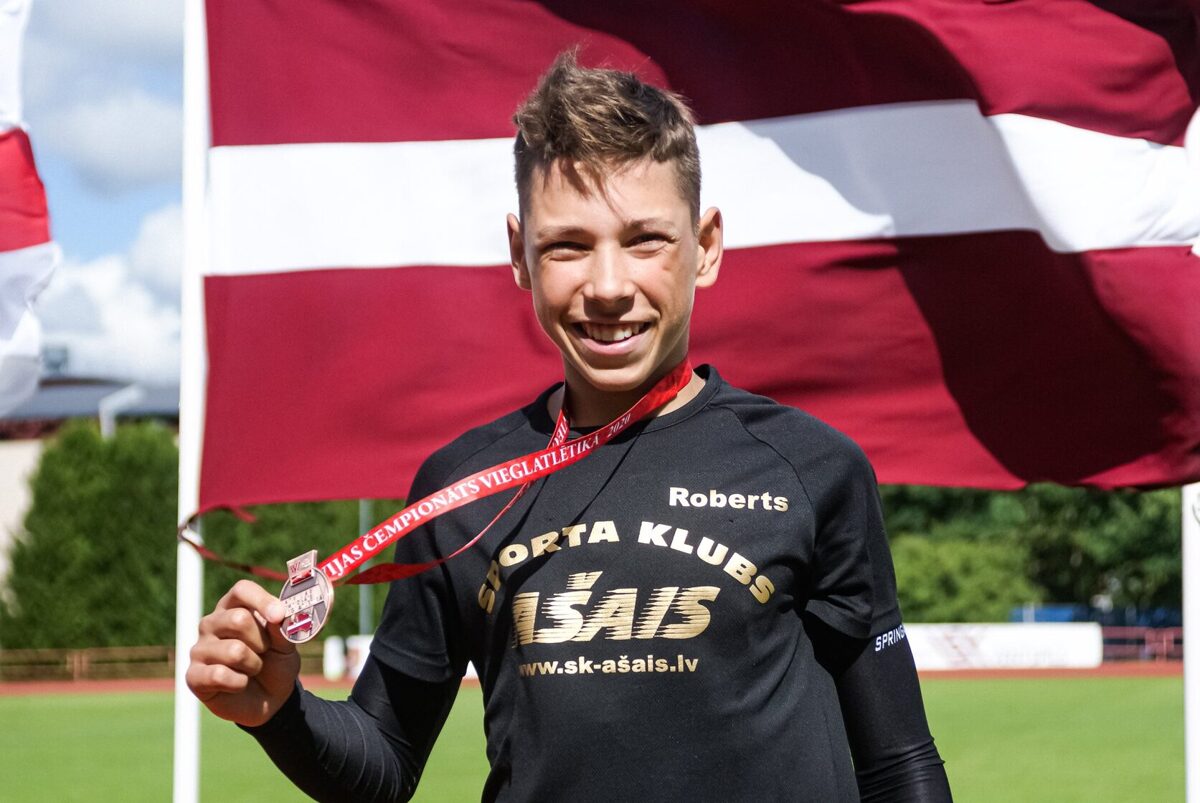 Even though covid has cancelled many events, this summer for athletics has been quite dense. From 23rd to 24th of July, in Ventspils olympic stadium occured the 3rd youth championship in athletics in the past two weeks. This time U18 and U20 age group athletes started in this competition. And we are proud to announce that Roberts Glazers won bronze in this competition in the epic 1500m distance. In a tough race where 6 ,similarly strong, athletes fought for the 3 pedestal steps, Roberts also managed to run a new PB of 4:17,11! To furthermore affirm the tough contestents, only 0,01 second seperated the 1st place from the 2nd, however Roberts was 0,4 seconds away from gold. Not as well as planned turned out to be Renātes Beļājevas race in the 400m distance. Pretty far from her PB and 7th place (21).
Ašais runners have returned to stadium races!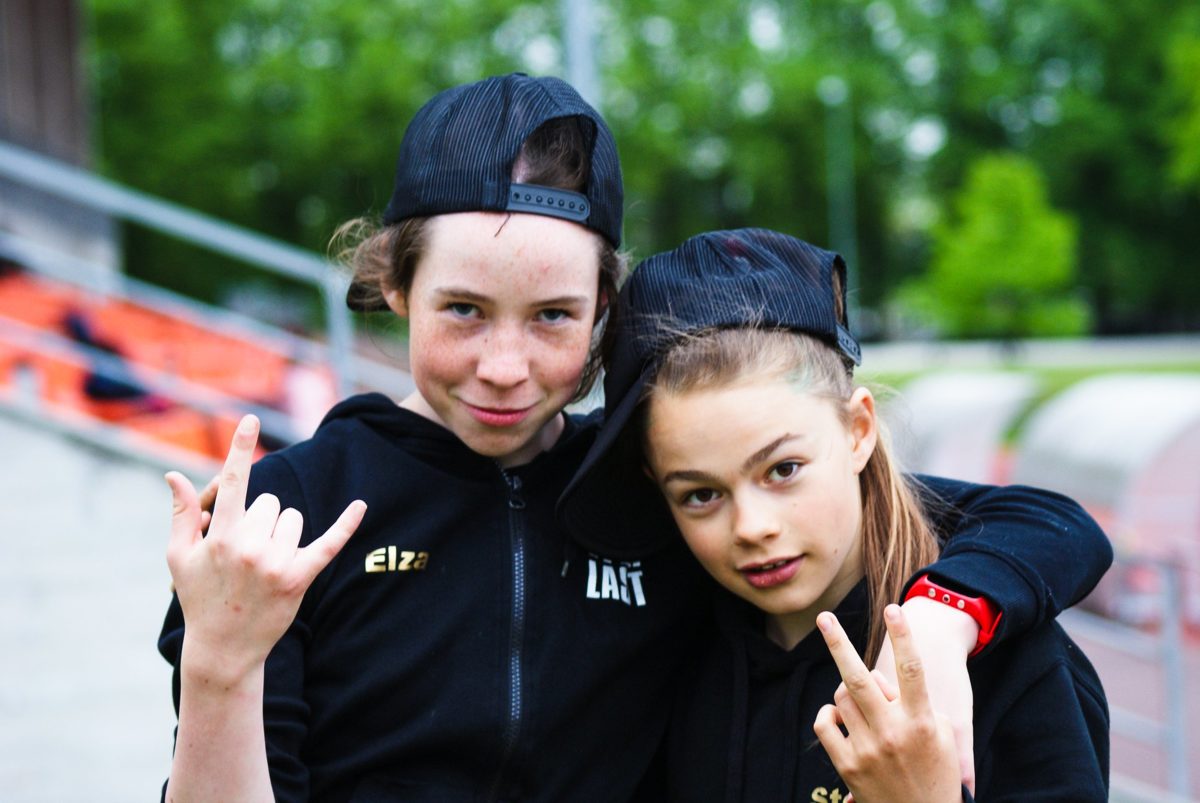 It has finally happened! After three crazy months, when life became a lot weirder, Ašais athletes have finally returned to normal racing! Unfortunately not in Latvia. But knowing our love for Estonia, we had no resistance on restarting racing there. In the city of Tartu occured local range competition in athletics, II part in a series of races, in which both 400m and 800m distances were included. Seasons' first race turned out to be rather cautious. It is clear that the non-racing period and the fact that this was the first outdoor race since the summer of 2019, has left a considerable impression on our runners. The most successful race was for Roberts Glazers, who had only 0,6 seconds to his overall PB 800m - 2:07,01 and 2nd place in the youth group. Their second 800m race experienced two youngest Ašais runners - Stella Paltiņa and Roberts Cercins.
Roberts Glazers excellently runs his first 1/2 marathon!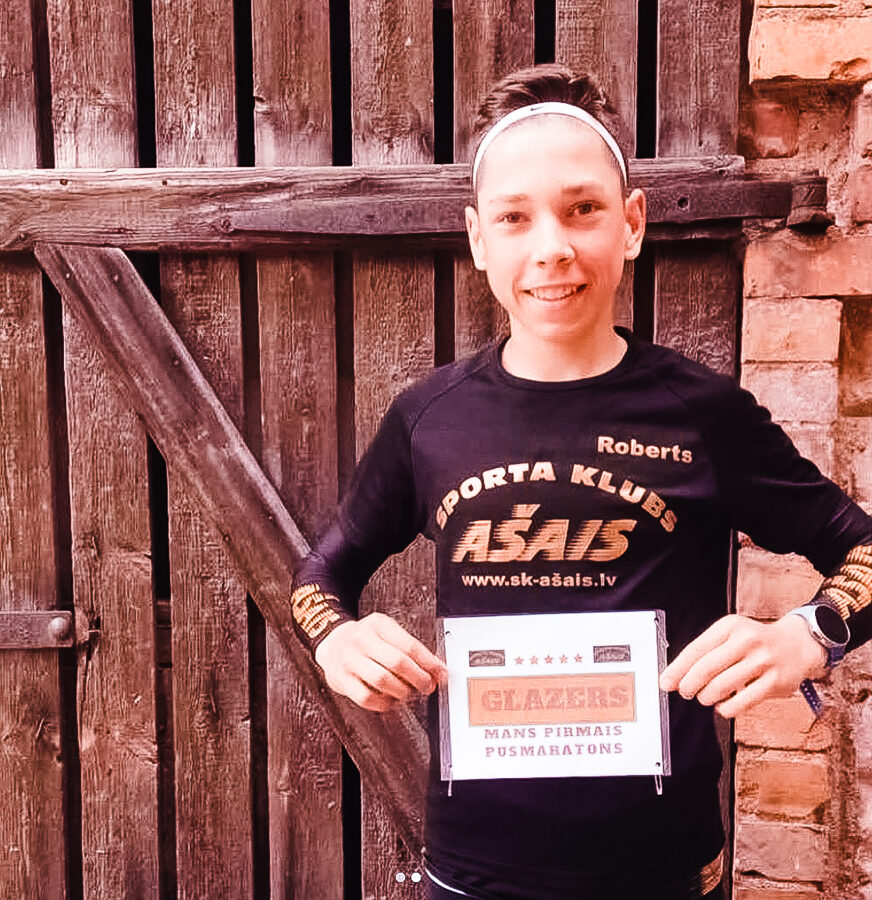 Coach told Roberts "NO!" Roberts replied - I want to! Coach one again denied, however his heart wasn't truly happy with the descision, because coach saw, that Roberts eyes were screaming "I want to run!". Today @robertsglazers ran his first half marathon! In Cesis running enthusiast organized SUPER DUPER 1/2 marathon Roberts ran seriously fast - 1:33,22! Furthermore, completing first 7 km together with @melnaisgulbis Kaspars. That was the deal! Someone had pressed that launch buttpn, because the average speed in the 17th km was 3:45! We are truly happy about Roberts excellent debut in this distance. Both "foreign" Ašais runners - Kaspars Lapsa and Lana Lindermane - too completed 1/2 marathon. Both got a new PB, and those who have been to Cesis, know what kind of terrain is expected :) !!!
Ašais Rihards Serģis accepted in Illinois University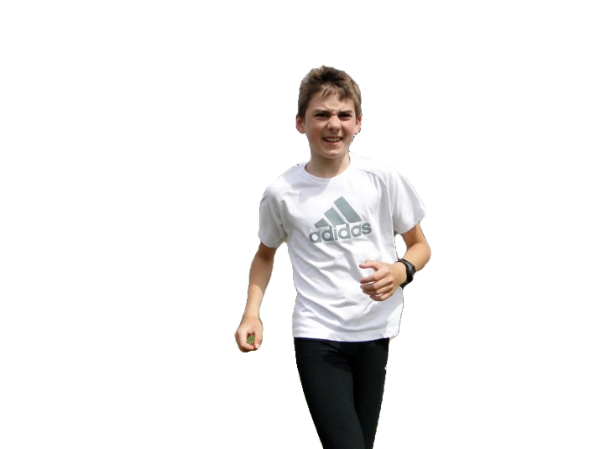 With true happiness we can announce that our oldest Ašais runner has been accepted in the university of Illinois, in Chicago. Rihards has been accepted in the graphic design study program, continuing to awaken his graphic and artistic talent, which he started in his two year studying time in Colby college. SC Ašais is proud of Rihards and wishes the best of luck in his journey.